For Best Pizza; Come To Tipico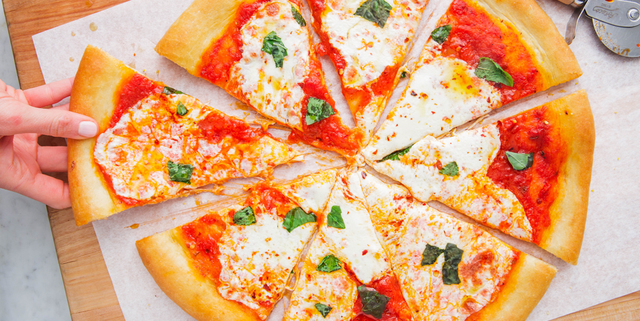 Pizza is the most popular food in the world. It is one of the most consumable food items in the world. The popularity of pizza is on increase from the last two centuries. This is the only food that has also been delivered in Space i.e. in 2001, Russian space agency delivered six-inch pizza to their cosmonaut. After its origin from Naples Italy in the 18th century, pizza has become global food. There is no part of the world where pizza is not known and liked by people. Even pizza has diversified according to the regional taste and ingredients.  Pizza can be designed based on local ingredients and taste. But it is still working as an Italian food ambassador globally. The most popular flavor of pizza is pepperoni and more than 50% of pizza sold in the world is in pepperoni. So it can be said as there will be nobody who hasn't tried pizza in their life. 
Coming to Australia, and especially in Melbourne. If you want to have the best pizza in town then you should come to "' Tipico". We have developed our brand by offering a wide range of pizzas and we strive to offer a taste that can be linked to best Italian restaurant Prahran. We have 11 different flavors in pizza, keeping in mind the customer's preferences. The pizza variety ranges from vegetable, chicken, beef and seafood flavors. The ingredients used for our pizzas are selected with the stagnant quality process so that customers can enjoy the quality product with the same taste profile every time. The flavors of pizzas have been developed by us by proper research and keeping in view the taste profile in Melbourne. 
The additional option in pizzas is also offered to our gluten allergic customers. We can offer a gluten-free base for our pizzas so that people can enjoy our pizzas without burdening their health. We also offer certain customize additional flavors to pizza as per customer preferences. 
It not only that you can enjoy our best in town pizzas, at our premises. You can also order these pizzas for home delivery. We have well-equipped delivery home delivery equipment which will enable you to get the Fresh and hot pizza at your doorstep. Not only this, Tipico of famous for organizing pizza eccentric events in Town. Multiple events are arranged throughout the year for pizza lovers and it also helps to promote the Italian style pizza in society. Our customers can subscribe to these events from our website and are welcome to attend these events. So we can confidently say that we are not only offering the best pizza in town but we are also the leading promoter of pizza in Melbourne.